BASKING
Basking.io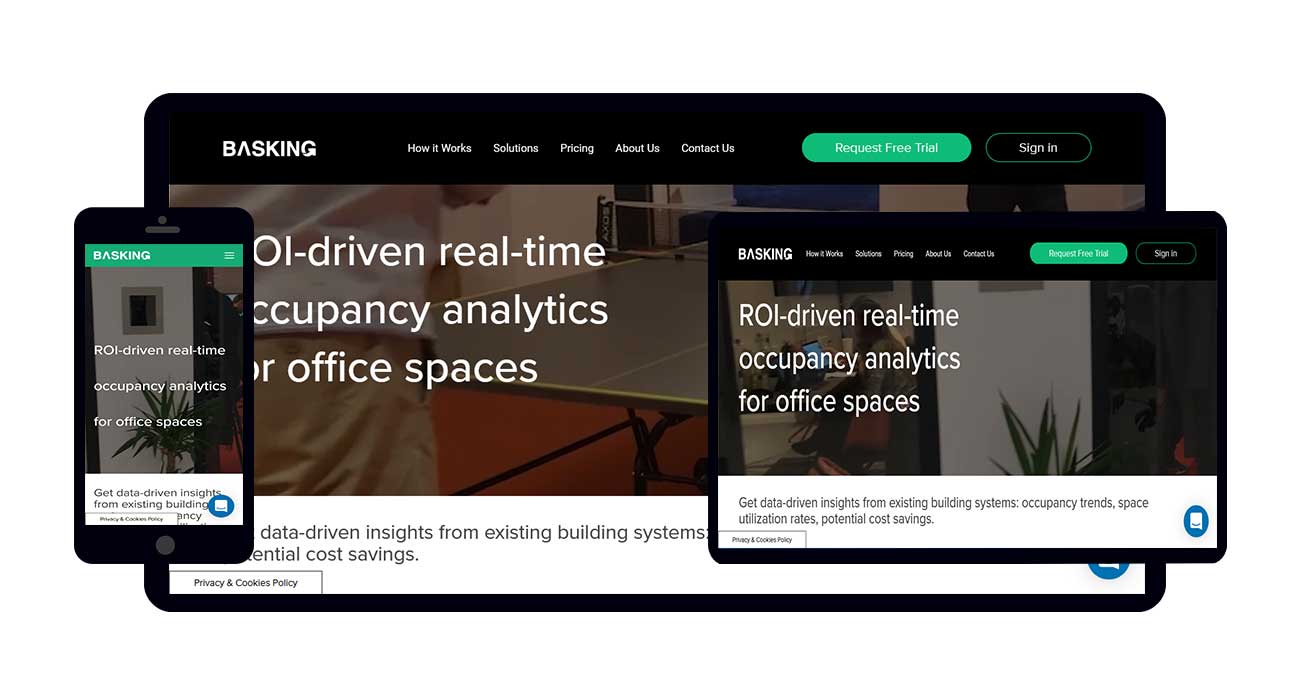 OVERVIEW
Basking helps you to understand how your office space is being used. Our experts connect your WiFi systems to the cloud via secure APIs within a day. You get weekly space utilization reports on portfolio, building and zone levels, and recommendations on how to optimize your real estate expenses – saving up to 40% of the costs.
Basking is bringing an affordable, simple, and intelligent building automation solution to the office buildings of the digital age.
We believe that the best workplaces are the flexible ones. We want to augment the growing number of providers with the building automation technology they need to fuel their growth. No coworking space should go out of business because the costs is too high or the software too complex.
We are here to help spaces of all sizes take control of their building and expand their business, turning them into eco-friendly and human-friendly environments.